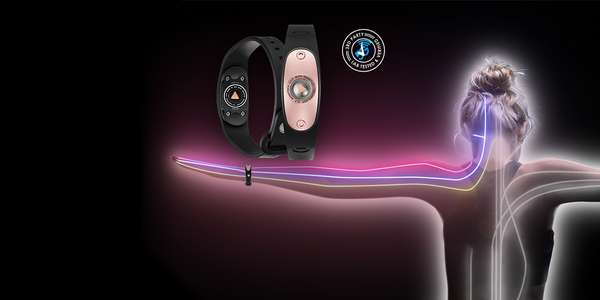 300 MILLION PEOPLE ARE LOOKING FOR A SOLUTION
ELECTROMAGNETIC RADIATION IS A REAL RISK
IT'S TIME TO PROTECT YOURSELF
Tell me more

The world we live in is full of negative frequencies, emitted by the everyday devices we are addicted to. TESLAR Technology has been designed to protect you from the harmful effects of such electromagnetic exposure. Scientific studies in laboratory settings have demonstrated that wearing a TESLAR SHIELD may reduce stress, increase energy level and focus and enhance immune response.
In today's world we are constantly exposed to 5G and electromagnetic pollution.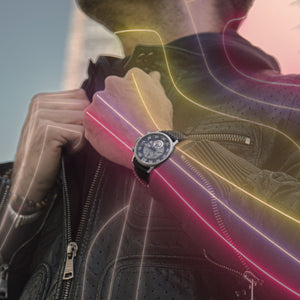 We offer a solution to protect yourself and have a healthier relationship with technology.
Re-align your body and mind with Earth's natural frequency.
Product Details Technology TESLAR Made in USA Turbo Chipfrom TESLAR  Technology: Japanese Quartz Chronograph with Date and Battery Coil System...
Learn more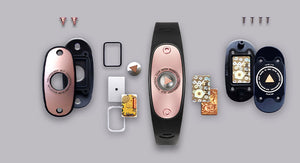 OUR TECHNOLOGY
How does the TESLAR SHIELD Wearable Wellness work? Our innovative scalar technology sends through your body a signal that mimics Earth's natural frequency, re-aligning your body and mind.
Learn more
LAB-TESTED
TESLAR Technology has been lab-tested by third parties to measure its effectiveness. Read the reports from the Energy Medicine Research Institute in Colorado.
Learn more
TESLAR SHIELD WEARABLE WELLNESS BRACELET